Packaging
HCP's precision applicators are a great partner for gel formulas to keep all hair in place
Feathery and brushed arches are the go-to eyebrow look to complement natural beauty looks. HCP's precision applicators are a great partner for gel formulas to hold all hair in place.
Whatever the style of eyebrows desired, HCP has a suitable fiber or molded applicator … whether it is full and natural, subtly styled or simply nourished.
Displayed from left to right:
Mini Brow – Fiber Brush
A miniature twisted wire brush that achieves a soft but curved result. With efficient product loading, the densely packed bristles grab, lift and comb the brow hairs for a natural look that frames the face.
Mini eyebrows – Stock Pack
A thin stock pack perfect for tint / clear brow gels or nourishing serums to promote eyelash growth. Supplied with slim PBT shank to provide the perfect fit and application performance with smaller scale fiber brow brushes.
ABS / R-ABS cap
PP / R-PP bottle (61Z)
PET / R-PET bottle (6L8)
10mm diameter neck thread
OFC: 4.8 ml
Simply Brow – Molded Applicator
Adapted to the gel formula, this simple yet effective molded brush has frustoconical bristles and a soft tip to gently define brows. The square body allows for controlled application to blend and build any style of eyebrow.
Mascara Promo – Stock Pack
A promotional stock pack that is a shorter version of its full-size counterpart; ideal for travel products or for eyebrows. Supplied with a thin PBT rod; suitable for fiber or molded applicator for ultimate versatility.
ABS / R-ABS cap
PP / R-PP bottle (51U)
PET / R-PET bottle (6L7)
13mm diameter neck thread
OFC: 7.7 ml
Or … Fun and colorful eyebrows!
In juxtaposition to natural looks, there is a trend for shiny or metallic eyebrows, as makeup looks that bring joy and self-expression emerge.
The 'Mini Brow' and 'Simply Brow' applicators are completely versatile for brilliant, shimmering or colored formulas to achieve fabulous arcs.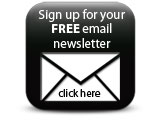 Contact the eyebrow experts at HCP to learn more: [email protected] or visit: www.hcpackaging.com.
Featured Companies